Moving into a new home can be a stressful event in everyone's life – especially if you have kids (or are one!) Keep in mind that, to children, moving is a huge undertaking and can mean the end (or start) of their world as they know it. Children make friends in their neighbourhoods and have memories there – sometimes all of the important memories they have made are all in the same house, especially if they have never moved before. For kids, moving can become an emotional time; according to psychologists, as kids do not have any input in the decision to move house, they usually think negatively about the changes that are going to happen. One great way to try and curb this attitude is for the parents to involve their kids as much as possible during the move. Try and involve kids as much as possible with tasks like packing and unpacking and researching the local moving company. Keep them engaged to keep them both interested and invested in their new home.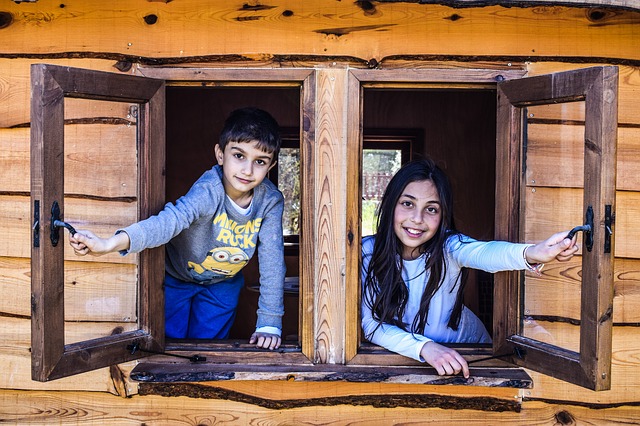 Try making the move feel like a fun-filled activity for your kids and engage them as much as possible. Here are some tips as to how you can involve your children in a successful moving process:
'Gamification' of moving – Present the move to your children as a game. Ask your kids to clean and pack their own rooms, and offer a prize to the one who does it the fastest or most organized. You may have to check the packaging again and make sure that nothing important is left out in the room, but it will be worth it! Not only will your kids be distracted and not in the way of the larger packing work, they will get some value out of the process and their hard work. You can also set goals for each of them to achieve within a set time, making them complete their tasks on time without getting distracted over silly matters.
Play their favorite music – For smaller children, find their favourite songs and try changing some of the words! Raffi's "The Little House" is a fun one, and there are many others out there, including YouTube videos about moving day J For older kids and teenagers, try this moving day playlist or get them to create their own! Music can bring people together and also create wonderful memories. Watch their attitudes change as they listen to music they enjoy as they pack or unpack to their favourite songs.
Turn packing and unpacking into a treasure hunt – Who doesn't love a good treasure hunt? Your kids will be more than happy to find small treasures when they do certain tasks. Try hiding a bar of chocolate in their wardrobe so that, when they take out all their clothes to pack up, they will find it be elated, thus encouraging them to do more tasks to get ready for the big move and make packing/unpacking go even faster!
Respect their decisions – Whether it is about packing and unpacking or about choosing a moving day service, let your children have a say in the entire process. Let them hear the options and weigh in, if they like, on the decision. This helps give your kids the attention they are looking for, especially when life is throwing a huge curve ball at them with the move. For younger kids, let them choose the clothes that they will want to wear on their first day in the new home – or the sheets they'd like to go on their bed. Respecting the decisions of your children will have a positive impact on their psychology, while also contributing to a smooth moving day with children.
Let them help you in other areas: Though they may not be packing the plates and fine china, why not get them to tape up boxes, label them or decorate them when ready? If possible, buy colorful tape to use on your cardboard boxes, or stickers and a variety of markers that they can use to label your items. You can even ask them to create decorations for the new home, with old pieces of clothing or items that you'd otherwise throw away. If you let your kids decorate the boxes, you'll soon have the fanciest cardboard boxes in the neighbourhood on moving day! Who doesn't love that?!
Moving day fun doesn't have to be just for the kids – you, too, can be a part of the fun. Once you have packed most of your items, your home will suddenly seem very large and empty. Make tents in the space with sheets and have one final picnic inside your own home! Plan a fancy delivery meal for your first dinner in your new home – with champagne or ginger ale in fancy glasses for your kids! Leave a note from your whole family for the new residents moving into your home – sharing a good memory and wishing them will in their new adventure, too. Keep it somewhere visible on moving day and spread the fun and excitement that moving has to offer. Your kids will find these activities extremely fun, and will love the opportunity to participate in any small way.
Our ideas are many, but you can think of your own creative and innovative suggestions, too! After all, you know your kids best and so you know how best to keep them occupied. With kids around and your new home in site, moving day will no longer be boring for them and chaotic for you.
Of course, to help with the load, consider hiring professional local movers to take on the big bulk of the moving day work. At Five Star Movers, we pride ourselves in being a kid-friendly moving company. Check out our moving day colouring sheets or Five Star Movers Treasure Hunt to make the move more exciting for your kids! Contact us for a FREE move quote to get started with your move today. We proudly offer moving services in Toronto, Mississauga, Oakville and the entire province of Ontario.